The home of the world's finest hydraulic squeeze chute and cattle handling equipment is Salt Creek Squeeze Chutes.
Salt Creek Industries designs and manufactures a complete line of hydraulic squeeze chutes and cattle handling equipment.  Our product line includes hydraulic cattle chutes, a larger Magnum squeeze chute, loading chutes, wishbone trailer, mugger head-restraint, and all the accessories.  If you're looking for cattle handling equipment, Salt Creek is the place to be.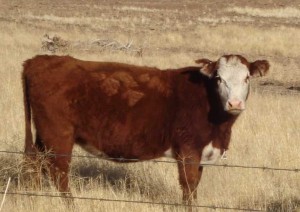 Our equipment comes with a one year unconditional guarantee, no matter how many cattle you run through it!
For the Dairymen out there concerned with the health of your dairy cow hooves, take a look at our unique hoof-trimming chute.  One-man operation allows for faster trimming, which saves money and minimizes stress on the cow.  There's nothing else like it!
If you're looking for a faster, safer, and more efficient way to handle your cattle for vaccinations, preg testing, ear-tagging, and branding – we have the answer.  Our portable hydraulic chute is completely mobile and designed for simple and fast one-person setup.  This is a favorite among veterinarians and ranchers alike.
Want to see the Salt Creek squeeze chute in action? Watch our squeeze chute Videos!